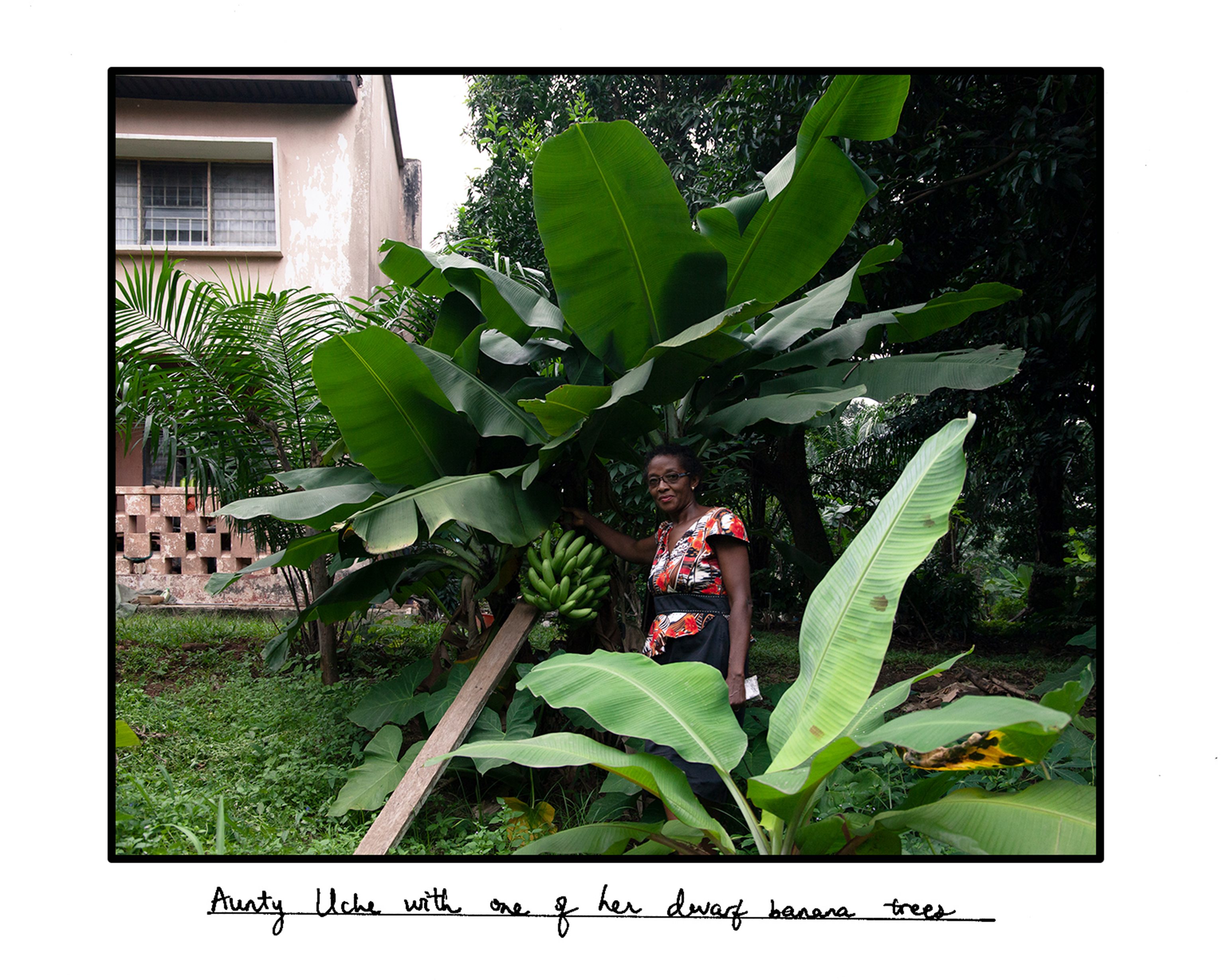 It has been 15 years since Aunty Uche and her family moved into this compound with a vast expanse of land where she grows both flowers and crops. The land, big enough to be called an estate, has a fence separating the compound from a stream. Every week for months now, I go there to learn more about plants, indulge in their beauty and let their grace wash over me. On the first day, my wandering destructive fingers crushed a bud and soon I learnt that the cost of such carelessness could be an entire paw-paw tree. From Aunty Uche, I learnt how lessons from the Parable of the Barren Fig Tree from the Bible (Luke 13:6-9) helped her save one of her paw-paw trees and plant gist like how you can tell species of mango trees apart by tasting their leaves.


The photos in this project were shot over the weeks since I met Aunty Uche and intentionally formatted as postcards dispatched from her home. I also sat down with her to talk about the home she has made out of the land.


October 2020.
Full project (photos, introduction and interview) is published in the first issue of Black River journal, linked here.


---
---