Portraits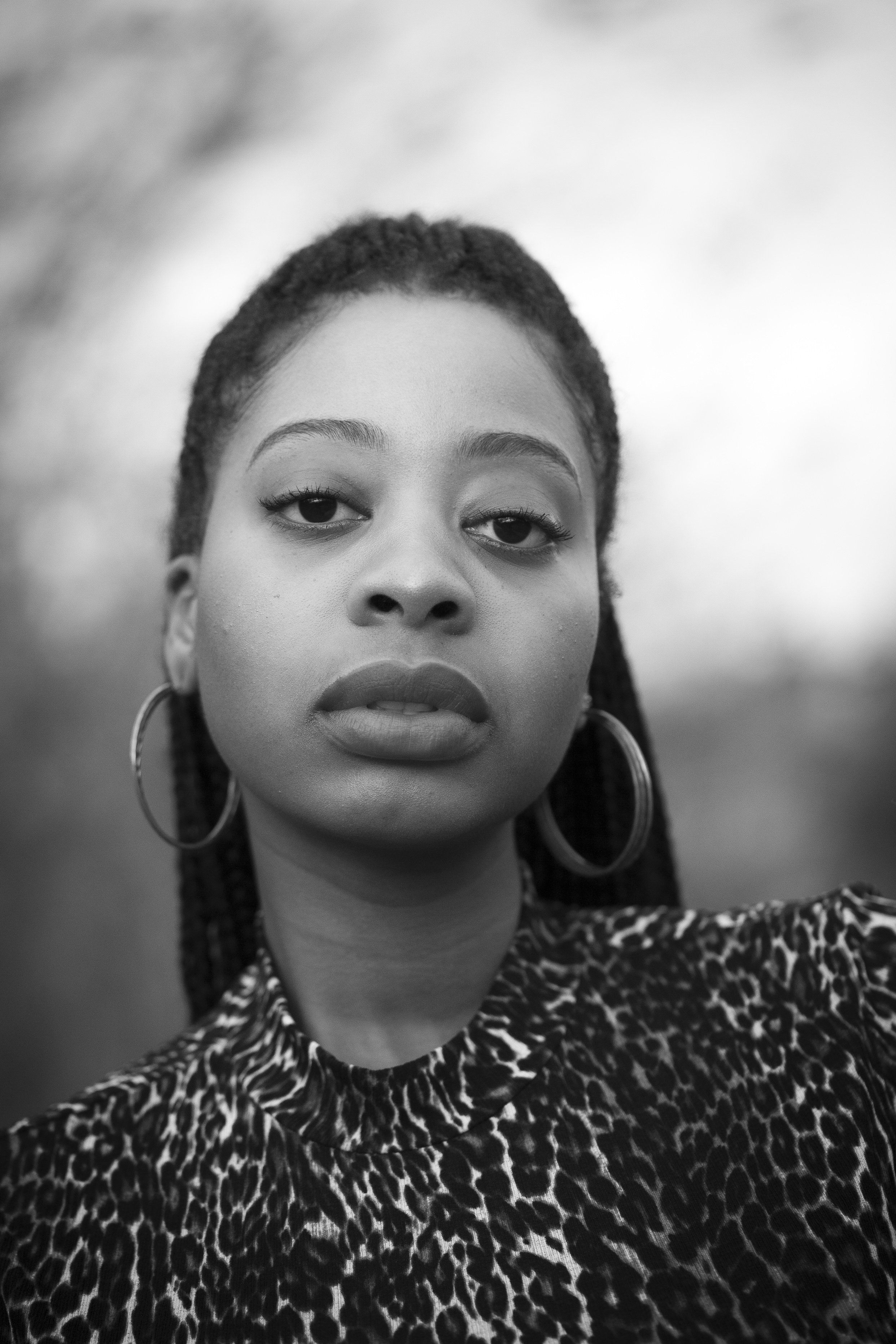 ---
---
& co.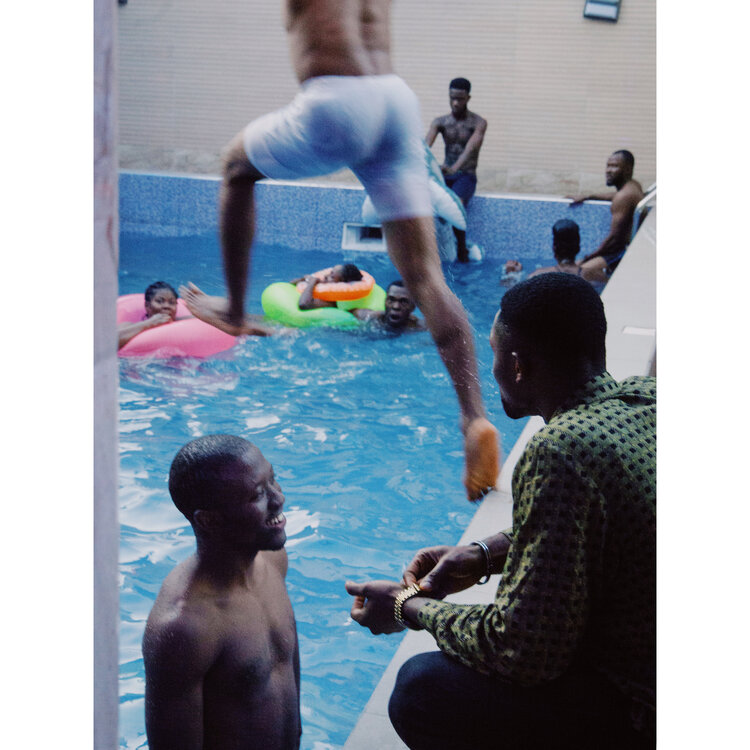 ---
---
Sunrise Flour Mill Estate


In 1983, the Enugu state government, established the Sunrise Flour Mill with production lines for flour, semolina and wheat.

Only two years later, in 1985, the mill went out of production as the industry could not survive the strain of an economic crisis. The closing of the mill is one the many instances of Nigeria's deindustrialisation in the late century which resulted as a consequence of the forced abandonment of industrial policies induced by the IMF's Structural Adjustment Programs (SAPs) which devastated many sub-Saharan African economies in the aftermath of the international debt crisis.

The mill has remained moribund for twenty-five years in spite of efforts to reignite production in 1992 and 2013. Most recently, in 2013, in line with federal establishment of a free trade zone in the state, the Enugu state government signed an agreement with a Vietnamese company, DVI Trading Services and Investment, to take over the Flour Mill for a period of 30 years. Yet, the mill remains defunct and the estate buildings out of use (except the living quarters). A few years ago, the administrative building in the estate suffered water damage, to add to the slow degradation it has suffered in its past 15 years of inactivity.

I shot these photographs of the building and its interiors to speak to the decay of Nigerian resources and capacity in the hands of consecutive administrations that continue to fail its potential. I hope for it to serve as a reflection of the country's socio-economic reality through its built environment. A flour mill that goes defunct only after two years of production, only to live for decades as an echo of its potential, feels like a metaphor for the Nigeria today.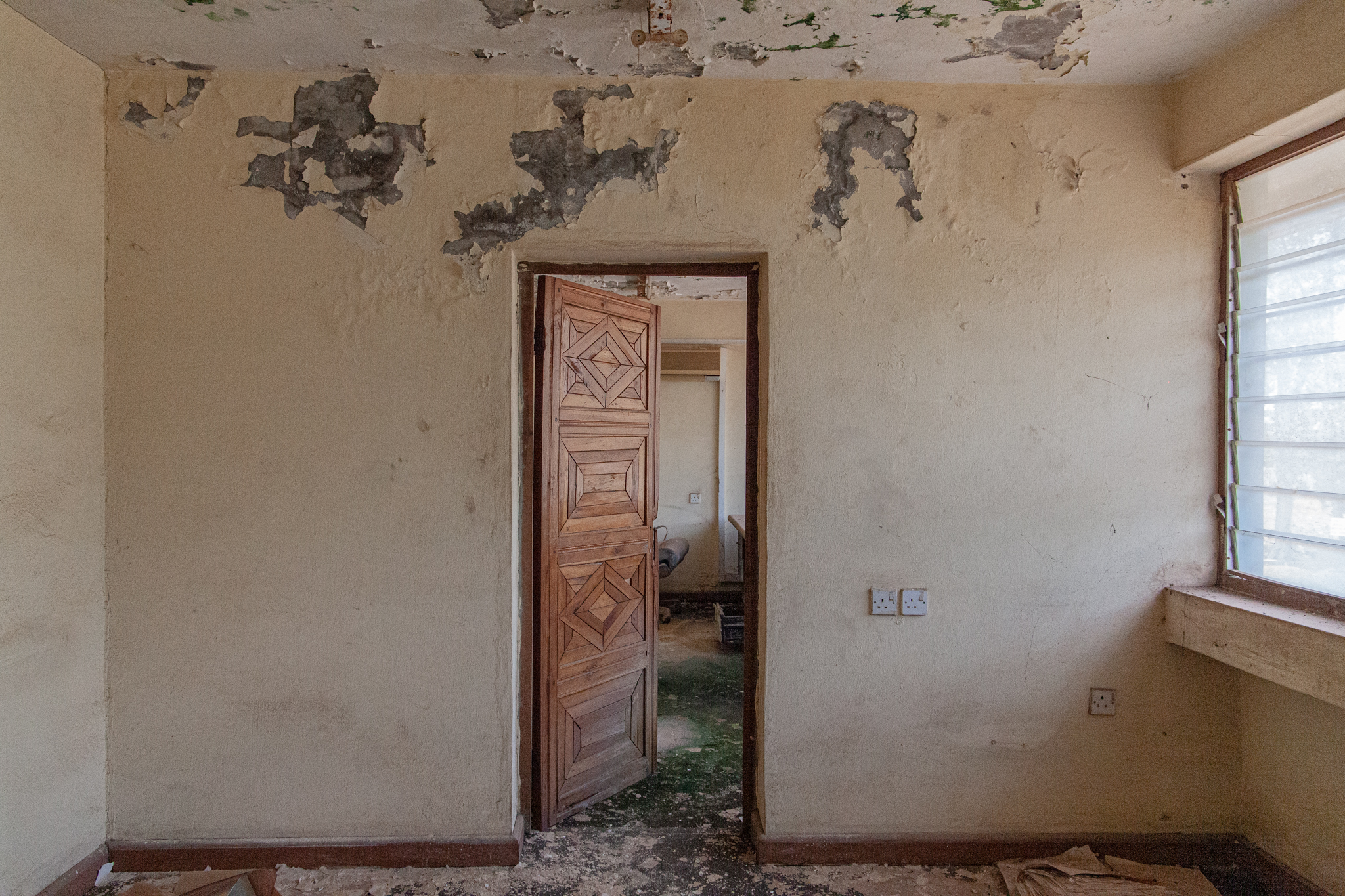 Enugu is in The Hands of God
Well, I mean, and here we are with Christianity. That says something. But, again, I don't know… One of these days, I'll ask my dad about how he felt abandoning his father's traditional religious practices. I think he'll probably say something like, it wasn't hard because Jesus is the way, truth and life… I still remember the day they finally got my grandfather baptized. Sis, I guess tides turn every now and then...

From 'In the Hands of God, We Rendezvous', a short story by me in Saraba Magazine (Jan 2019).
How does religion shape a place?
Beginning in August 2017, this is a long-term project under
Studio Styles
through which I am exploring and documenting the contours and the substance of the culture of Christianity and wider religiosity in Enugu.
My focus so far has been on the material manifestations of the intangible aspects of Christianity in three ways:
institutions
practices
everyday effects of religious ideology in politics and governance

Practices: In the Hands of God, We Rendezvous (the church as site of community-making)
---
Institutions: The materiality of Enugu Catholicism
---
Power and Governance in a God-state

---







Work in progress since August 2017 (photography, audio-visuals, written interviews)

---
---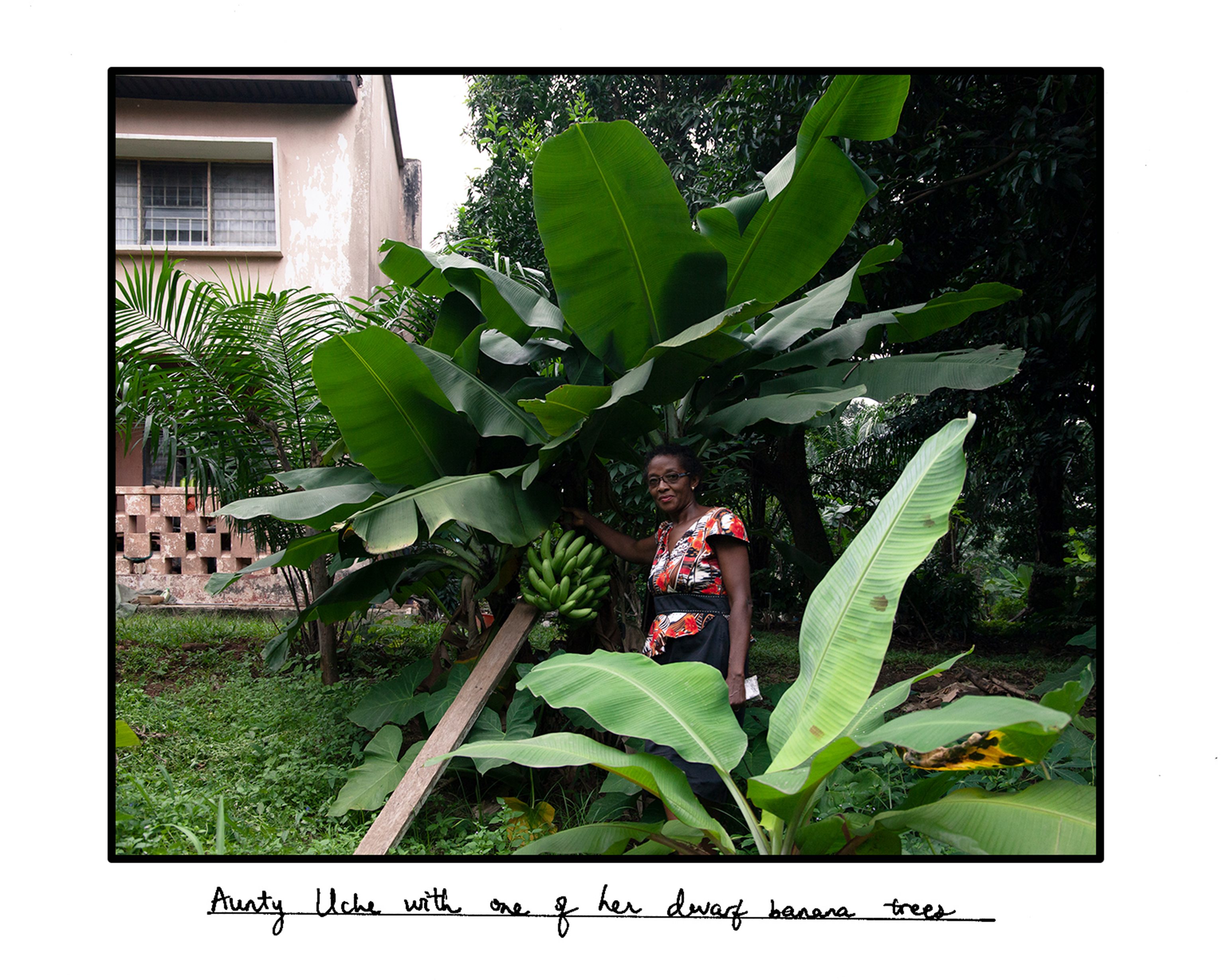 It has been 15 years since Aunty Uche and her family moved into this compound with a vast expanse of land where she grows both flowers and crops. The land, big enough to be called an estate, has a fence separating the compound from a stream. Every week for months now, I go there to learn more about plants, indulge in their beauty and let their grace wash over me. On the first day, my wandering destructive fingers crushed a bud and soon I learnt that the cost of such carelessness could be an entire paw-paw tree. From Aunty Uche, I learnt how lessons from the Parable of the Barren Fig Tree from the Bible (Luke 13:6-9) helped her save one of her paw-paw trees and plant gist like how you can tell species of mango trees apart by tasting their leaves.


The photos in this project were shot over the weeks since I met Aunty Uche and intentionally formatted as postcards dispatched from her home. I also sat down with her to talk about the home she has made out of the land.


October 2020.
Full project (photos, introduction and interview) is published in the first issue of Black River journal, linked here.


---
---
#ENDSARS Protests in Enugu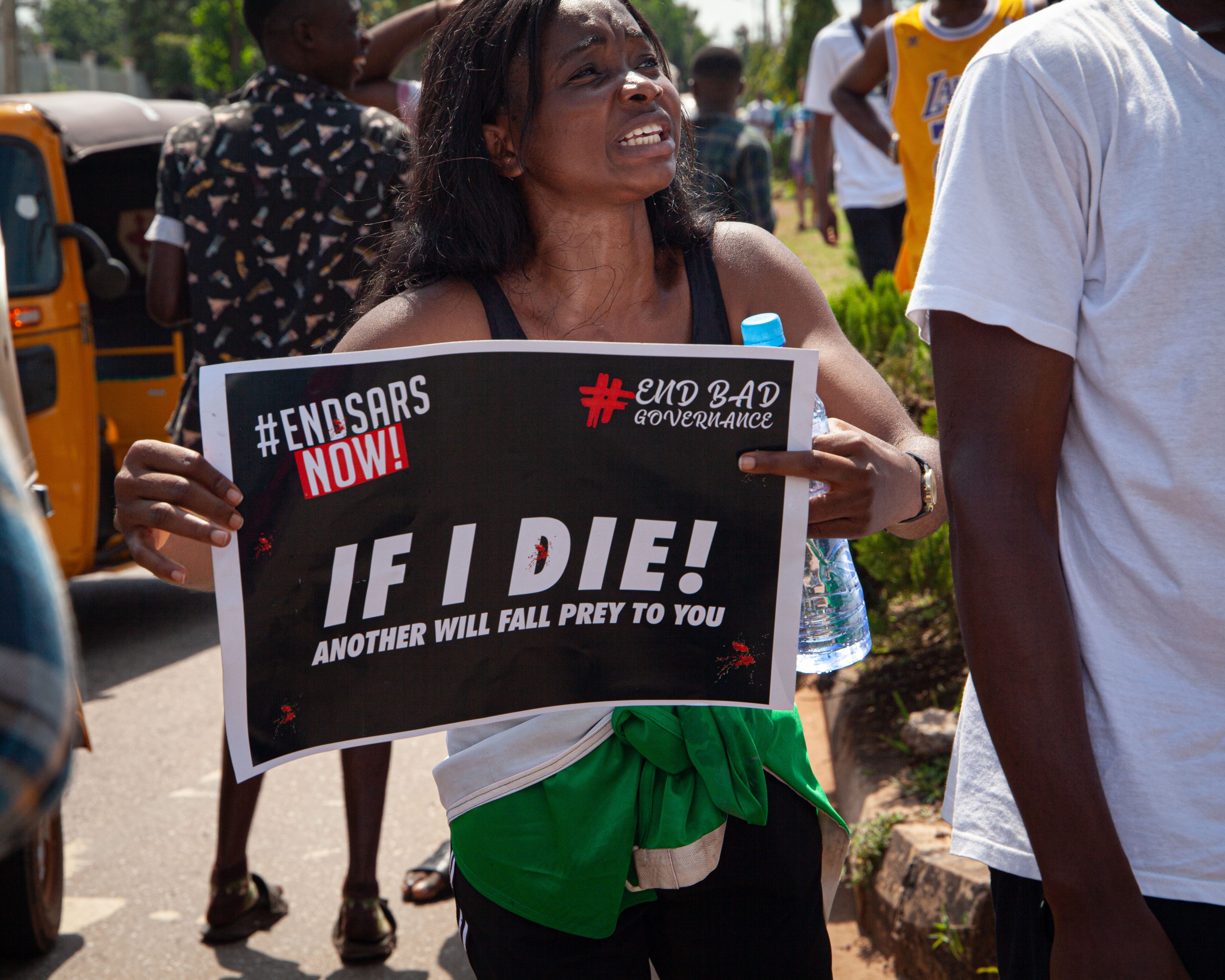 The two weeks of protests against police brutality in Nigeria began on Oct. 4, 2020 as a video circulated on social media showing a SARS officer shooting a young man, pushing his dead body out of the car and driving off with the man's Lexus SUV. The protests took their name from a movement that started in 2017 as a Twitter campaign using the hashtag #ENDSARS to demand the disbanding of the unit by the Nigerian government. Protesters faced violence and intimidation from the government and at least 100 people died across Nigeria at the protest, with an estimated 48 killed on Black Tuesday (20th Oct.) alone. The #ENDSARS protests began with a focus on police brutality especially from the SARS unit of the Nigeria Police Force and police brutality but extended to other dimensions of corruption and human rights violation.

In an article for the Washington Post on the history and contemporary ramifications of the police force in Nigeria, the historian

Abosede George

wrote:


"Modern policing in what would become Nigeria started in 1861 with the annexation of Lagos by British colonial forces. The colonial governor established an armed police force to "protect" the European-occupied parts of the city from recalcitrant local rulers. […] The pattern of assembling policing forces to protect government over the people, to prey on local communities and suppress dissent continued well into the 20th century. The Aba Women's War of 1929, the General Strike of 1945 and the Enugu Colliery Strike of 1949 were instances where anti-colonial resistance was met with a quasi-military policing force deployed to subjugate citizens. […]
Police brutality in Nigeria upholds whoever is paying the policing forces — the regime in power. [It] is the common tool that gets turned systematically on the most vulnerable members of society and is used to maintain a variety of systems of inequality and oppression. But the protests against police brutality that have crystallized in 2020 insist that new and just societies in which young people can imagine meaningful futures are still, for the moment, possible."


October 2020


---
---