Studio Styles is a research, curatorial and creative studio fostering

deeper connections

to ourselves, our histories, our communities and environment.

The studio does this by conducting, platforming and funding humanities and arts research projects; and by curating events/exhibitions/spaces for people to come together and have deep-thinking conversations about how we are living our lives and how we can build more resilient communities.

It is named after the photographer Styles in Athol Fugard's Sizwe Bansi is Dead, a photographer who used his studio to enact and memorialise the dreams and aspirations of his Black community under apartheid South Africa.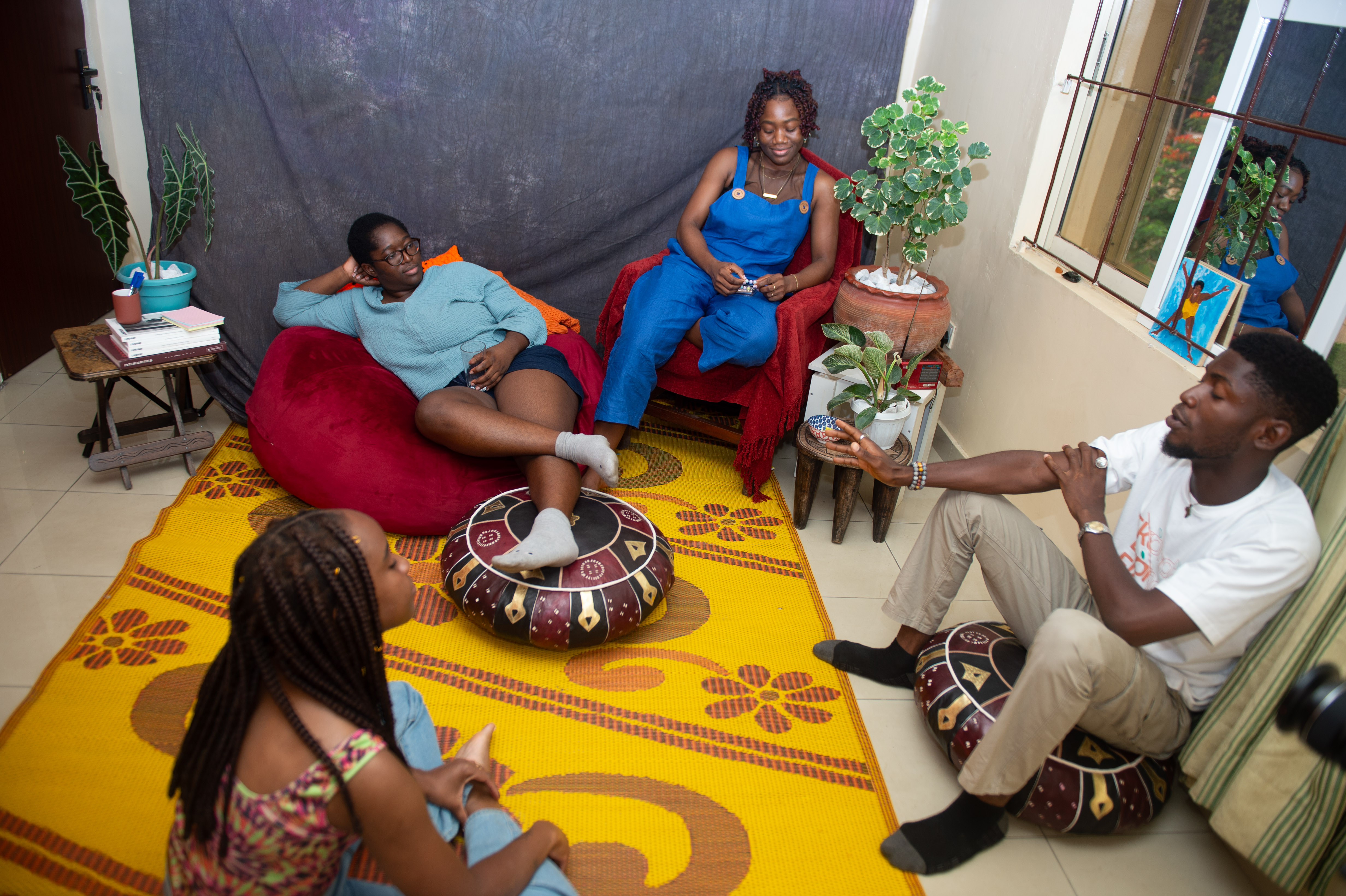 ---
Current Projects
:
Research
:
building a directory of archival and cultural documentary projects in Nigeria,
and creating original audio-visual documentary projects.
Follow a couple of our original research/documentary projects:
ss.dustyhilldrive
,
ss.portraitcollection
Curatorial
:
organising editorial and exhibition projects that create space for community conversations.
Follow our curatorial project on rest and home on Instagram:
ss.restful
Creative
:
audio-visual projects for individuals, artists, and organisations seeking to connect more deeply with themselves, their histories and environments.
To book yourself/community a self-reflective portrait session, visit: ss.portraiture on Instagram
---
Studio Styles has benefitted from a For Creative Girls mentorship (with South African filmmaker Hallie Haller), a grant from the Abuja Literary Festival, and an event sponsorship from Gradar Futures.
︎
Copyright - Immaculata Abba (2017 - 2023)