---
Art & Culture
Ephrem Solomon's Silence Series Speaks for the Collective 'I',
Art From Africa: Its place in our lives and time, Narrative Landscape Press print (2023)
This review of Solomon's Silence series is an exercise in attending to silence as an entity on its own.
"To reward our attention, the carved markings on the face reveal laugh lines, worried furrows on foreheads, under-eye bags, and tense jawlines brimming with complex emotions. And in these markings of relief-carved before they were painted a single shade of black paint-the viewer may recognise their own fatigue, peace, helplessness, curiosity, terror, indifference, contentment, beauty, hope and/or scepticism."
Facing the Music
,
Wuruwuru/ Wax Poetics (2023)
on how 1970s Nigerian album covers reflected reconstruction of personal and collective identities in this tumultuous decade of Nigeria's history.
Wana Udobang's Gospel of Freedom
,
The Republic (2023)
With over 15 years of a trailblazing storytelling career across journalism, performance poetry, filmmaking and TV,
Wana Udobang
is one of the poets who revitalized the Nigerian poetry landscape in the last decade. I spoke to Udobang about emotional abandonment, the body as subject and object, the power of re-imagining personal and collective histories, the Nigerian creative/cultural industry, her role in shifting the culture towards greater levels of vulnerability and accountability, and more.
What is Afro Indie music?
,
Okay Africa (2023)
"It's not a genre, but a soundscape," says the artiste
Tommy WÁ.
Despite the lack of African representation on the global indie scene, African platforms like the Ghanaian
harmattan rain
and the Kenyan
Café Ngoma
have been consistent in their underground efforts at categorising and platforming this sonic landscape.
And with good reason: this is a soundscape that expands our understanding of the influences acting upon 21st century Africans and our imagination of what sound on the continent can do.
Precious Okoyomon's Politics of Ecological Revolution
,
Inkstick (2022)
In inviting us to consider our politics of relation and interconnectivity, Okoyomon calls us to recognize not just our place in the family of things, but also our responsibility of care in it, especially in the face of our worsening global ecological crisis.
Nigerian artist's work in St. Paul's does not challenge British History
,
African Arguments (2022)
The idea that situating the portrait of a ruler next to the memorial of his conqueror–in a bastion of the conqueror's empire–gives the portrait teeth to bite the conqueror's history is a dangerous illusion.
---
Development
Policy in Context: Africa's Cost of Living Crisis
,
Panel discussion at The Africa Center, New York (2023)
Immaculata Abba (freelance journalist), Uzochukwu Alutu (international development practicitioner), and Mayeni Jones (BBC West Africa correspondent) discussed how businesses and households are adapting to make ends meet, as well as the impact of present-day challenges on countries' long term economic and social agendas. The conversation was moderated by Temi Ibirogba of The Africa Center.
Watch here.
In the Dark in Nigeria
,
Popula (2023)
What poor electricity does to our minds
Can Green Hydrogen tackle Nigeria's persistent energy poverty?
,
Unbias the News (2023)
Following a recent green hydrogen
partnership
between Germany and Nigeria, we need to interrogate three issues: energy poverty and development in Nigeria, green hydrogen as a climate-friendly option in Nigeria's infrastructural development, and the terms of the Germany-Nigeria partnership.
Will Africapitalism Save Africa?
,
Le Temps (2022)
Our current economic system needs to go beyond the Africanisation of an exploitative system. It needs to foreground collective responsibility instead, be vigilant about closing the inequality gap and commit to the welfare of all workers, consumers and the environment.
(This op-ed was featured as part of a debate series, alongside Tony Elumelu, Khadija Sarife (South African investigative reporter) and Ricardo Soares de Oliveira (Professor of Politics and IR, Oxford).
Listen to me talk more about Africapitalism on the Nigerian Scam podcast, following my essay in The Republic.
Nigeria: The Cautionary Tale of the Strike that Never Was
,
African Arguments (2022)
Just days before #EndSARS, Nigeria's labour congress disappointed many by calling off what had promised to be a similarly momentous protest.
What will it take for monthly rent to work in Nigeria?
,
African Arguments (2022)
Nigerians currently have to shell out a whole year's rent in advance. Many renters want this to change, but landlords ask for reassurance.
Dispossess: Evictions for Development?,
Heinrich Böll Stiftung (2021)
As Lagos pushes to become a 'world-class' city, gentrification increases with more low-income residents being displaced under the pretext of 'public interest'. This research summary explores how evicted victims are impacted and its implications on trade and the Lagos economy.
How African Women are Navigating Roadblocks in the Global Art Industry
,
AMAKA Studio (2021)
I spoke with Rakeb Sile of the Ethiopian art gallery Addis Fine Art, Aziza Balogun and Sosa Omorogbe of the Nigerian Sabo Art Advisory,
Sakhile Matlhare
of the Frankfurt-based
Sakhile & Me gallery,
Teesa Bahana
of the independent non-profit
32° East|Ugandan Arts Trust
, Nigerian artist Yadichinma Ukoha-Kalu and Egyptian artist Heba Khalifa. The reverberating message from these women is: "we can make the contemporary art industry work for us too."
---
Creative Writing 🫧
Essays
2023 Does Your God Sleep?,
Za! publication (Juju Issue)
2022
Whom Did He Love?
,
The Brooklyn Rail (Critics Page)
In this short essay, I looked for my grandfathers in the tender face of a young man photographed in 1911 by N. W. Thomas, the official anthropologist of the British Colonial Office. I use an experimental memoir approach to discuss the socio-political context and consequences of the photo. Listen to me and other November issue critics talk about our contributions
here.
2022
Feature
,
Tender Photo Journal
"... Forty years later, some photographer is still writing about the afterlife of that 2-year existence because we still need that mill and its ghost will have to suffice in the meantime. Just like, you know, my parents gave birth to their first son and after eleven years, he died in an avoidable plane crash (no water & electricity at the airport, ignored warnings, etc.).
Twenty years later, the same photographer is still writing about the afterlife of that boy because we still need him and so his ghost..."
2022
Still in Enugu
,
Lolwe
"But then years passed, and between school terms in Abuja and holidays spent in the village, I was not able to make friends in Enugu. The city began to feel like a party I could not attend. And then, more years passed, and I saw that there was no party in the first place."
2022 Finding Belonging in London
,

In Real Life by The Photographer's Gallery, UK
2022
Time and the 1947 Abeokuta Women's Revolt
,
History Workshop
2019
In the Hands of God, We Rendezvous
,
Saraba Mag
2018
Me, My Body and I
,
Popula
Fiction
2022
Why Had They Never Left?
,
Michigan Quarterly Review
(mixtape)
Poetry
2019
Sasha Fierce asks 'Why Don't You Love Me?'
,
Lunch Ticket
Full writing portfolio here.

---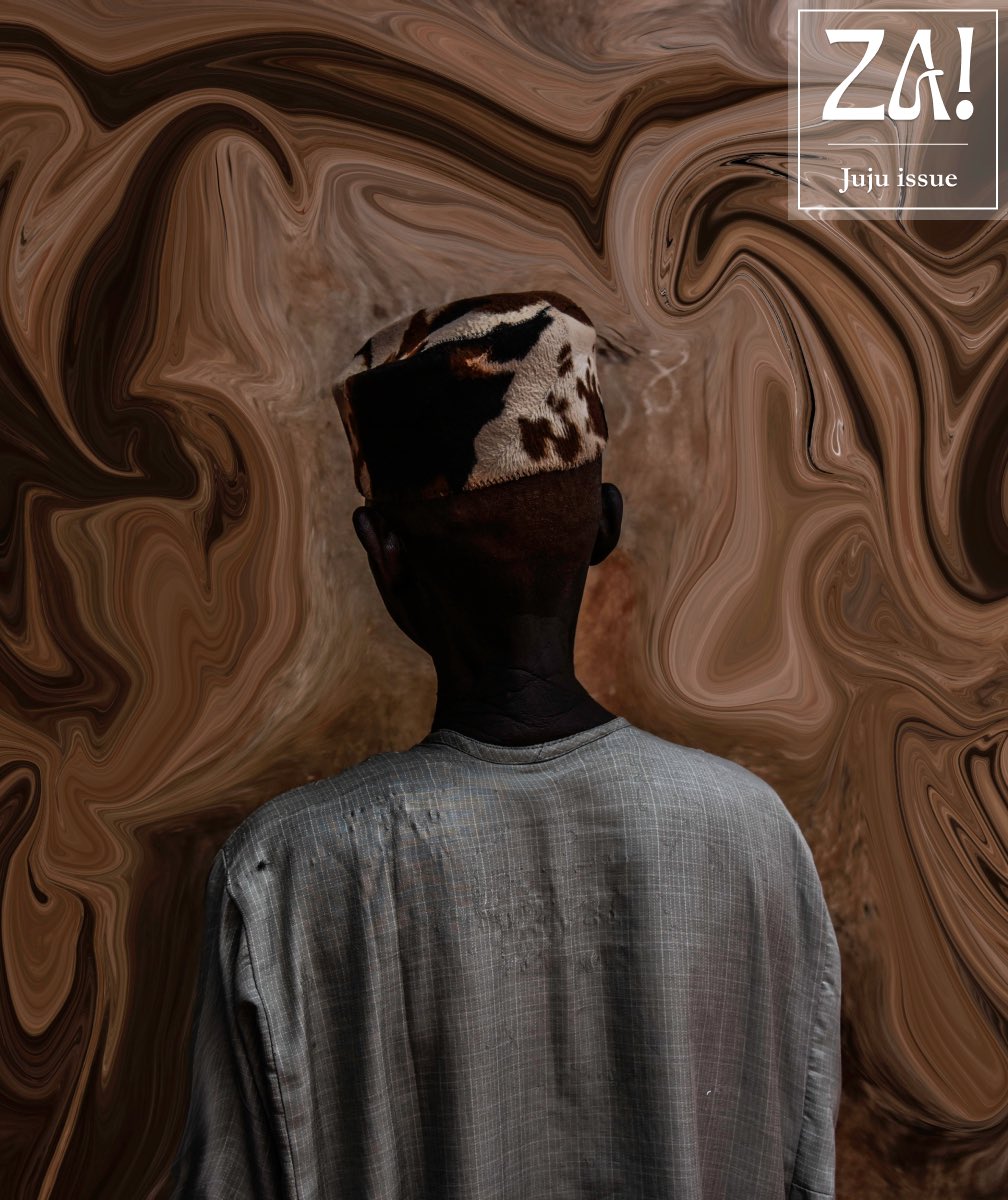 Email me
for research-driven projects and commissions on
what art, culture, and ideas have to do with socio-economic living standards in West Africa.
Copyright - Immaculata Abba (2017 - 2023)